Life Membership For Ged | Twin Town Times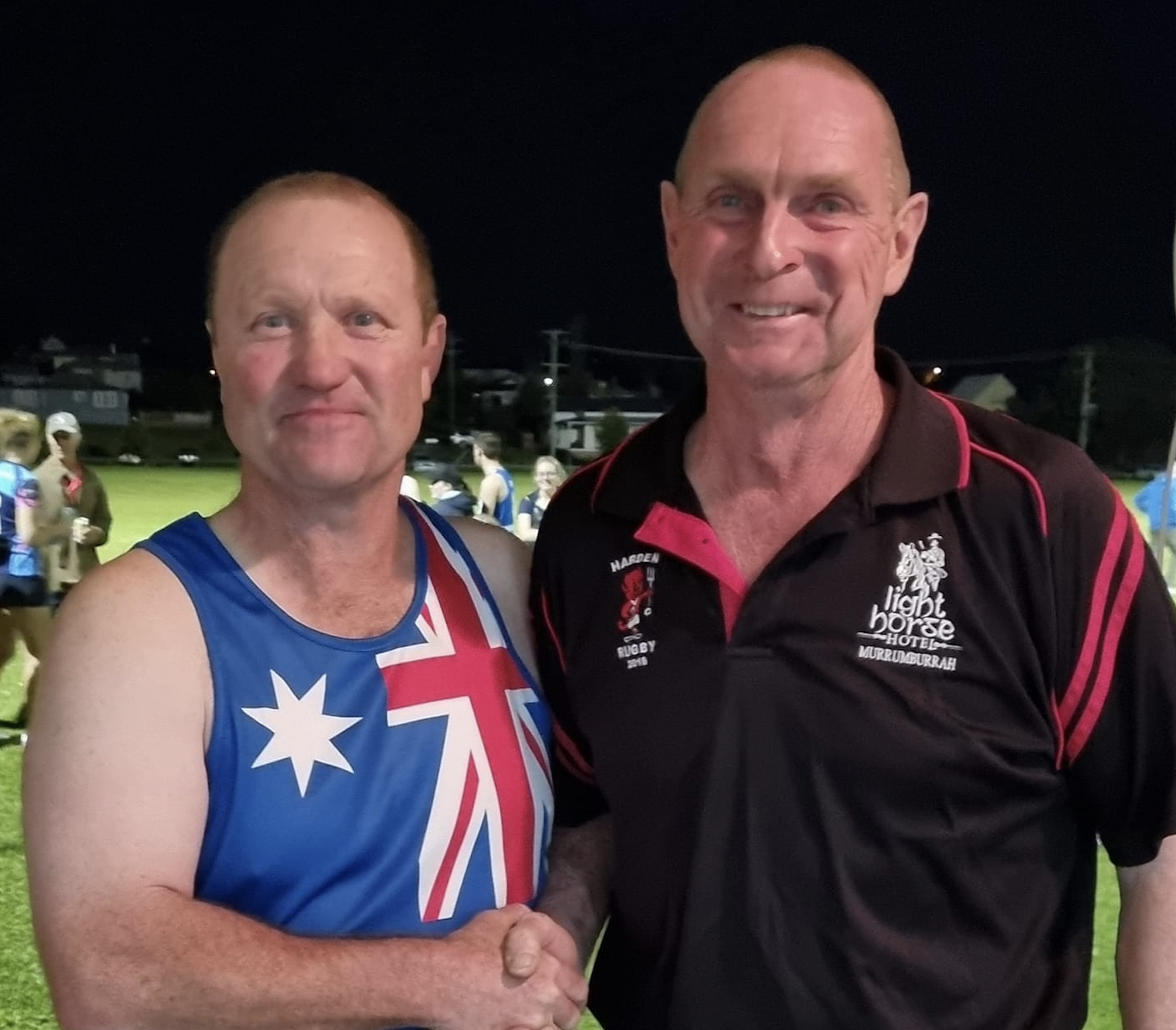 Craig 'Magic' Phillis with Ged Davis.
Ged Davis has been awarded a life membership by the Harden Touch Football Club after 10 years of service. The announcement was made after the Grand Final presentations on Wednesday night that Ged would be stepping down from his role as President of the Club. Ged was unaware that he was receiving the life membership which was presented to him by Craig Phillis.
Ged said he was "Very, very humbled and proud" to be recognised and given the life membership. Ged joined Harden Touch Football as a player in 2007. In 2010 he took over the President position from Darren and Liz Prosser who were stepping down from their President and Vice President roles. One of the things Ged has enjoyed…