Heartwarming moment strangers play along with Sydney boy convinced he has superpowers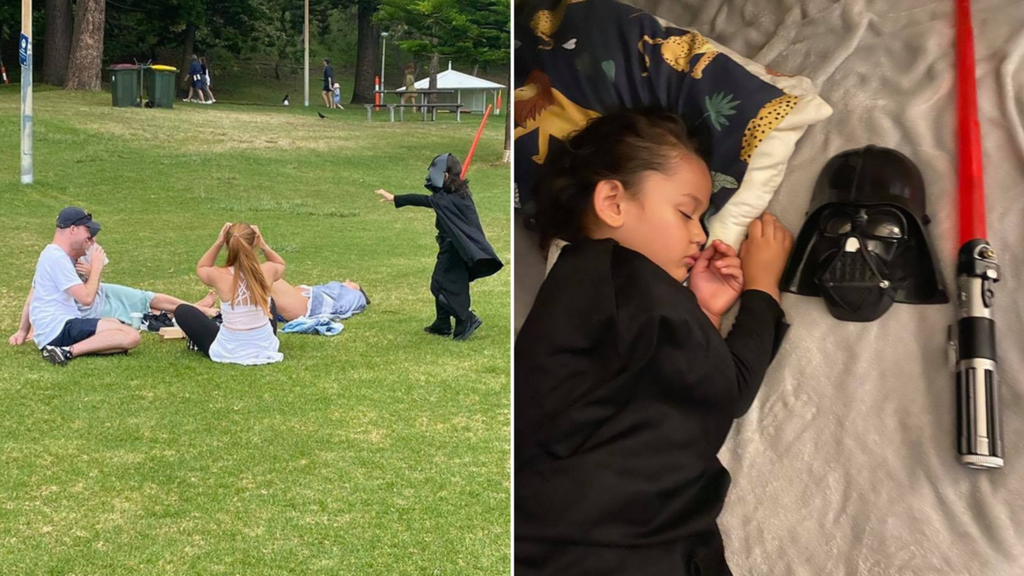 Cassius Datsuns, five, is convinced he has superpowers.
And a bunch of strangers at a Sydney park weren't willing to disappoint him.
Earlier this year, his mother Maricia Fiamatai took him to Pioneers Memorial Park in Leichhardt, in Sydney's inner west.
Dressed as Darth Vader, Luke Skywalker's nemesis in Star Wars, Cassius raised his hand to a group of strangers mimicking a scene from the movies where he wields 'the force'.
As seen in the video above, eight strangers having a picnic…